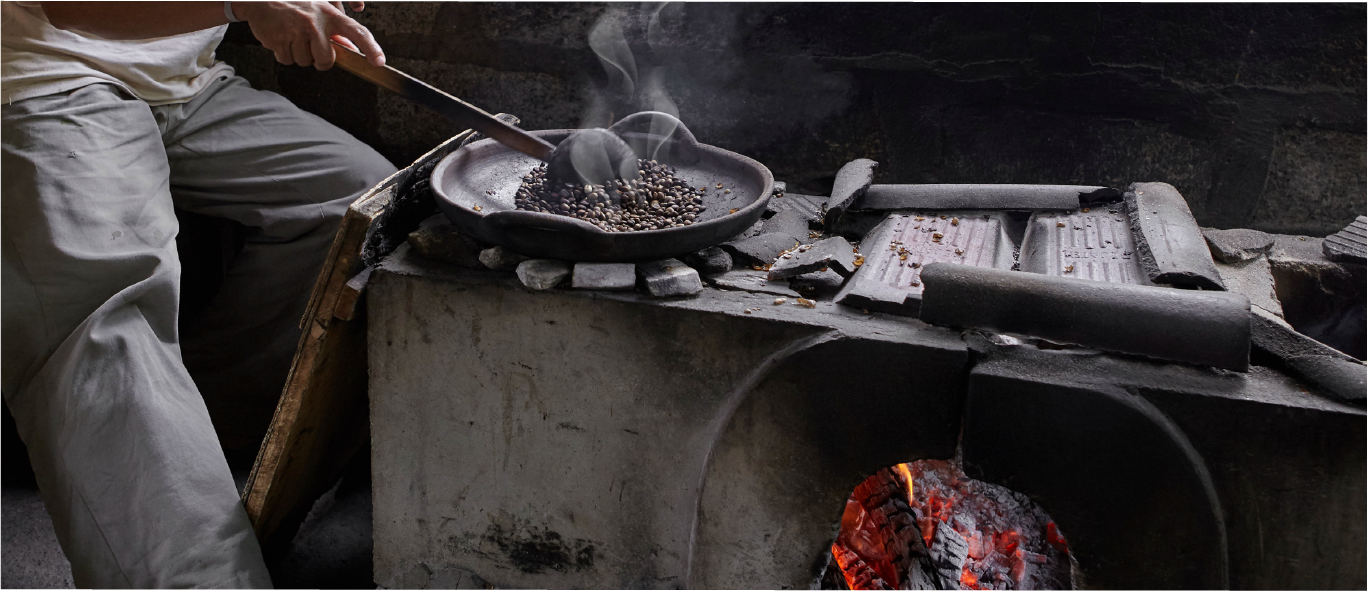 WHAT IS CHARCOAL ROASTING?
COFFEE IS A BEVERAGE ENJOYED BY ALL. THE DEPTH OF AROMA DEPENDS ON HOW AND THE METHOD OF ROASTING OF COFFEE BEANS.
Coffee is a beverage enjoyed by all. The depth of aroma depends on how and the method of roasting of coffee beans. The flavour of charcoal roasted coffee beans is quite different from the other methods used worldwide. The process slowly builds up the flavour, making it more concentrated and sweet. The sourced high quality beans are directly purchased from the best farmers across the world. The beans are slowly roasted over charcoal for even distribution of flavour and colour. The traditional method has proven to be the best one yet. The resulting product is smooth and mellow.
Our Continental Malgudi Coffee Powder also undergoes the same process and the richness of it is unparalleled. Life is too short to not indulge yourself in a beautiful, hot cup of filter coffee, right?